Partnering for Success
Iversen Construction Corporation is a third generation General Construction and Construction Management firm serving the construction needs of western New York since 1909. It has traditionally provided construction services to the publicly-bid construction market, serving municipalities, health-care facilities, and school districts as General Building Contractors or Construction Managers. Iversen Construction actively manages and directs trade contractors by embracing them as team members to fulfill the owner's program; Partnering for Success with single source responsibility!
Who We Are
Due to Iversen Construction's high quality standards, excellent project scheduling and cost control and the professional experience of its managers and tradesmen, its reputation has continuously grown, making it the leader of choice for public and commercial building construction, urban infill and historic rehabilitation in the Finger Lakes region.
Featured Project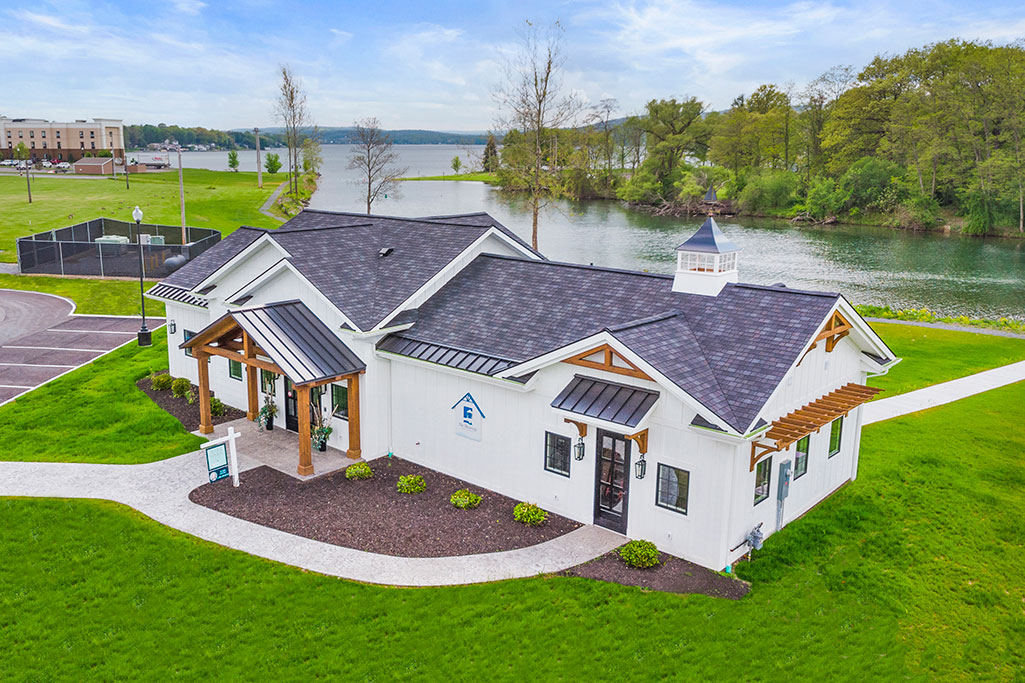 The Moorings on Keuka — Luxury Lakeside Homes
Lakeside luxury homes are for sale on Keuka Lake in the Finger Lakes of Upstate New York. Whether it is a full-time residence or a summer getaway, this prime Keuka Lake real estate features a neighborhood with gathering spaces, shared waterfront access, green commons, and outdoor adventures. Construction is in progress.
Services
General Contractor: Iversen's respected reputation has been built project by project with Public Owners and trade associates. Our commitment to providing superior quality and value through honest and equitable business practices is the foundation of our long-term success.
Commercial Design-Build: Always competitive, Iversen Construction partners with architects/engineers best suited to each project integrating our construction experience with the creative expertise of the designers early in the conceptual stage. This provides the Owner the greatest opportunity to build facilities that are economical to construct AND operate, achieving desired aesthetics, durability and sustainability, within budget and schedule.
Construction Management: Public projects requiring the separation of management and construction services are given the same level of attention as Iversen's private projects. Unlike many construction managers who restrict their responsibilities to monitoring the activities of the independent trade contractors, we actively manage all efforts to successfully achieve the Owner's desired program.
Historic Restoration: Iversen Construction's managers, craftsmen and associated subcontractors have the experience to prepare and complete restoration and rehabilitation projects.